How Social Media Can Boost Sales
Submitted by Rick Saia on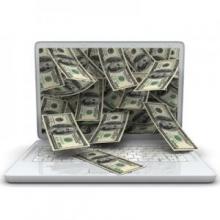 Social media may be an effective way to enhance your company's brand, but how much can it enhance your revenue?
Apparently a lot, for most businesses. About three of every five organizations that engage in what's called social selling reported a significant positive impact on revenue in 2016, according to data from Feedback Systems, a market research firm and consultancy.
"Social selling continues to be one of the rising stars of the sales industry as large and small businesses continue to incorporate it into their … processes," Feedback Systems said in a report released last summer.
[RELATED: 5 Ways To Succeed With Social Media]
For Paul Wiederkehr, director of go to market at solution provider giant Trace3 – No. 56 on CRN's Solution Provider 500 - social selling is part of the strategy of "meeting the customer where they want to be met," rather than pursuing him or her, like a door-to-door salesman who arrives at your house at an inopportune time.
That "low touch" way of sending information through social channels is part of a strategy by Irvine, Calif.-based Trace3 to get in front of buyers during the first 60 to 70 percent of their buying process, when most will have likely done their research on the products or services they're looking to buy, according to Wiederkehr.
So, Trace3, like other solution providers, will create content, especially videos, and then promote it on LinkedIn and Twitter, the two major social media platforms for B2B marketing. "It's a great way to show that Trace3 does have a practice around cloud or cybersecurity," for example, Wiederkehr said. The media is very consumable and can be read or viewed on mobile devices, with the goal of getting a decision maker at a business to say, "I need to look more [at] this company," he added.
Businesses have apparently caught on to the value of social selling. Sales and marketing specialist HubSpot said recently that 29 percent of businesses place a priority on social selling. "In the age of the customer, salespeople must take note of customers who shop through social networks, live on their mobile device, and research products on their own," HubSpot wrote in a recent report.
Feedback Systems provides more reasons on the payoffs from social selling. It says about 63 percent of respondents to its survey last year find social selling important to closing more business. But less than one in 10 – 8.5 percent – of businesses that use social selling have a program that's fully integrated with their sales processes, Feedback Systems said.
"There are still roadblocks holding many organizations back from successful social selling, such as insufficient training, lack of ROI measurement and limited implementation into their existing sales strategy," Feedback Systems wrote.
Indeed, the company said that 72 percent of sales professionals last year were not proficient at social selling, while 69 percent said their companies did not have active training programs.
However, about three of every four companies Feedback Systems surveyed said their sales teams would boost their use of social selling over the 12 months after they took the survey.
And what are the most popular social platforms? Feedback Systems says 84 percent of survey respondents that engage in social selling reported using LinkedIn; 49 percent were using Twitter as of last summer.