Video: Ex-CIO's Advice On What The Channel Can Do For The Midmarket
Submitted by Rick Saia on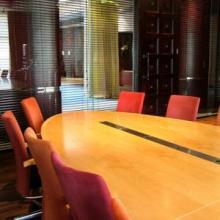 What can solution providers do for midmarket IT organizations?
Take it from someone who has sat in the CIO's chair. Larry Bonfante, formerly the CIO of the United States Tennis Association, has decades of leadership experience in midmarket and Fortune 500 companies. Today, as an executive coach with CIO Bench Coach, he consults to current CIOs, other director- and VP-level IT executives, and executives in other business disciplines.
He also facilitates corporate workshops and strategy sessions and delivers presentations on many topics. Earlier this month, at Midsize Enterprise Summit East, in Nashville, Tenn. – hosted by ITBestOfBreed's parent, The Channel Company – Bonfante addressed technology vendors on working with C-level executives among their customers, and did a session with midmarket CIOs on how to attract, develop and retain high-level performers.
In this video, he talks about how solution providers can ease the pressure on midmarket CIOs, and sheds light on the phenomenon of "Shadow IT" and how to deal with it.