Technology financing – it's more important than you may think
Submitted by Scott Sullivan on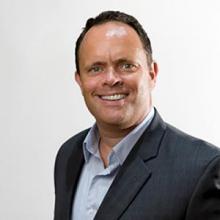 According to market research firm IHS, Equipment Financing is a trillion-dollar industry. Technology hardware and software is the largest segment – and with the emergence of new disruptive technologies and the critical nature of today's advanced enterprise technology, it is getting bigger every day.
But the fact that financing is the preferred way to pay for technology may still come as a surprise to some industry OEMs and resellers. This is because, while resellers primarily interface with technology executives on the sale, the company's finance team may be working with a third party in the background on how best to pay for that solution.
Recognizing this dynamic, and understanding how to work with a finance partner effectively, opens up a big opportunity for technology vendors and resellers. Those that do can significantly improve their overall value to customers. 
Bridging the Gap:
OEMs, resellers and financing partners all have an important role to play in achieving the ideal solution for all parties involved, most importantly, the end customer.
When OEMs offer financing programs to support the sales efforts of their channel partners, it's a great way for both OEM and reseller to not only drive incremental sales but more importantly, to preserve margins. Too frequently, resellers are pushed to cut pricing, reducing margins, in order to close a transaction. Perhaps the client doesn't have the budget available or they, by nature, are compelled to ask the reseller for a better deal. Whatever the situation, as a means to incentivize the client to move forward, both OEM and reseller can offer ways to pay for the solution which may be more attractive than just a reduction in price. For example, since most organizations like to pay for their solutions over time, offering an extended payment option may be the right incentive to get the deal closed today. 
When an OEM develops a program with a finance partner, they can work together to create offerings that help the channel sell more of the OEMs products, while passing significant savings onto the client. For example, an extremely popular incentive to drive incremental sales is 0% financing. Under such a program, the OEM may offer the finance company blind discounts (to cover financing charges) allowing its reseller to present the interest free promotion to market. Another often used program which helps get around the "we don't have the budget," objection is a payment deferral option. Under this structure, the client is able to recognize the benefit of the vendor's solution today yet make no payments for up to 90 days. The bottom line is that there are many ways that a finance partner and OEM can work together to structure incentives or promotions to help increase sales through their channel. 
5 reasons why teaming up with a financing partner can improve your client relationships:
Convenience – becoming a one stop shop by bundling your technology with a convenient way to pay for it, creates a much more compelling total solution
Flexibility – payment options with more choices result in happier customers; an IDC survey revealed that 81% of users said they wanted to balance monthly payments with projected revenue
Relief – with financing built into the deal, your customer can avoid the potentially painful impact of a large one-time or upfront investment; an IDC whitepaper on IT financing reported that 75% choose financing to conserve capital
Instant gratification – customers are able to obtain the solution their organization needs today rather than delaying decisions until the next budget cycle; the finance partner can also be a great resource to help both reduce Days Sales Outstanding (DSO), since the finance partner typically funds the reseller upon client acceptance, the reseller is ensured to get paid much more quickly for the solution
Trusted Advisor – by understanding your customers' needs beyond the technology requirements, you build value and become a trusted partner for the future
Your clients are using financing whether you know it or not. In fact, the majority of technology buying is heavily influenced by your prospect's finance organization.
Often times, factors that set one vendor apart from another in the eyes of the finance team are the payment options provided by the reseller. So even if your solution is a better fit, if you aren't offering alternative ways to pay for the solution you may not win the deal.
Whether you are an OEM or a reseller, an effective way to ensure that you are able offer unique payment options for your clients is to develop a relationship with a trusted technology finance partner. When doing so, be selective and choose a firm that can not only be creative in helping you close deals today but partner with a company that is focused on the long term success of your organization. Vendor's should find a financing partner that will make the process easy and go above and beyond to ensure that their clients are treated well throughout the term of the agreement. In addition, you'll want to find a partner that has client focused documentation and can bring other value added capabilities such as comprehensive asset/fleet management systems and back-end services such as trade-in programs, imaging, data sanitization and destruction, as well as refurbishment and remarketing. 
Make sure your partner is invested in your success and your customers' success. Because when done right, a financing program will enhance your brand and most importantly help you deliver more value to your customers.
Scott Sullivan is the senior vice president of Ampil.