Jobs Website: Cybersecurity Skills Gap A Big Problem In U.S.
Submitted by Rick Saia on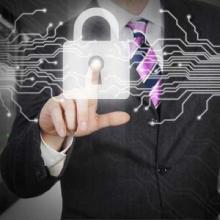 Cybersecurity climbed the ladder of urgency last year as it spread from the world of corporate data breaches to the playing field of U.S. presidential politics.
As solution providers and their customers combat the many incoming threats, they also have to face another harsh reality: having enough skilled professionals to do the fighting.
U.S. employers particularly face this issue in what is a global problem, according to the job search website Indeed.
In a study whose results were released this week, the U.S. shortage of cybersecurity professionals is the fourth worst in the world, trailing – from first to third – Israel, Ireland and the United Kingdom.
It's an issue solution providers see on two fronts: the skills they have in-house and among their clients.
Ron Temske, vice president of security solutions for Logicalis – No. 30 on CRN's Solution Provider 500 – believes the clients have it tougher.
"Were seeing a lot of our customers taking, most commonly, networking professionals … or other IT disciplines and declaring that" security is, for example, 20 or 30 percent of their work, he told ITBestOfBreed. "The point being that [security is] a side project … rather than [having] dedicated security professionals.
And for the channel?
"We're trying to hire from the same limited pool as everyone else," Temske said, although he added, "I do think that the channel [has] a slight advantage in hiring in that the nature of our work (supporting many clients and projects) allows us to entice some people more easily than end users."
Pat Grillo, president and CEO at solution provider Atrion Communications, based in Branchburg, N.J., says his firm struggles with the cybersecurity skills gap. "We bring in young people and train them," he said, "and give them a big raise once they know something."
Grillo said that just this week he was facing the issue of filling another role with someone who has security skills, especially because business is "picking up really quickly" for Atrion's services.
The Indeed survey, which examined two years of site data, especially numbers of job postings and clicks on those postings, found that the U.S. actually closed the gap from a previous Indeed survey in 2014, with job seeker interest in cybersecurity roles rising from 60 percent to 67 percent. That was the second best gain behind Ireland, which saw a jump in interest from 25 percent in 2014 to 39 percent.
More specifically, Indeed said it sees "strong" global demand for network security specialists, who have the most wanted skill sets in the U.S., as well as in Israel, Ireland, the U.K. and Germany. In the U.S., demand for network security skills dwarfs that of application security skills by more than triple.
But it also cited "severe" shortages in other specialties, notably in cloud security, in which job-seeker interest meets about 23 percent of demand, and application security, where supply meets just 36.5 percent of demand.