Hand In Hand: VC-Funded Vendors And The Channel
Submitted by Kyle Alspach on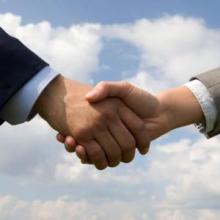 (NOTE: This story was originally posted to CRN.com June 7.)
Sometimes it pays to stay in the loop on emerging technology vendors. Just ask Kovarus, where that extra effort has produced major rewards for the Silicon Valley firm.
Kovarus does everything from trying out scores of emerging products in its own lab, to getting tips directly from venture capitalists, to occasionally partnering with startups even before they have a channel strategy in place, said Erik Melander, executive vice president for solutions at San Ramon, Calif.-based Kovarus.
[Related: 10 Hot Startups That Raised VC Funding In May]
Among the solution provider's partners are venture-backed companies such as container technology pioneers Docker and Mesosphere, IT automation innovator Puppet, and hybrid cloud management platform provider Turbonomic.
"During these really large market transitions it does make sense to get ahead of things a bit," Melander said. "We're not placing bets in hundreds of different [emerging technology areas]. But I think there are some prevailing trends that seem obvious to us."
And the returns from such a strategy can be substantial. Kovarus, No. 105 on the CRN 2017 Solution Provider 500, isn't disclosing details about its revenue results, but the company has been seeing "very significant growth" in recent years thanks to its approach of partnering with emerging vendors, Melander said.
As the disruption of the traditional data center and the push for digital transformation continues within the enterprise, many solution providers are finding that it's a smart move to engage with emerging vendors, particularly those that are funded by venture capital.
There's also a boom in venture funding for channel-friendly companies. Many venture capitalists say that they gravitate toward backing startups that are working with the channel, or have the potential to do so when their product is mature enough.
These VCs like their portfolio companies to work with the channel for a plethora of reasons—such as the ability to scale more quickly and capital-efficiently by working with partners.
"As investors we'd rather see our equity invested in the product, and leverage the channel to get the reach and expand our market share," said Andy Verhalen, general partner at venture firm Matrix Partners.
Matt Murphy, managing director at Menlo Ventures, said that companies with channel-friendly products generally won't have to raise inordinate amounts of funding for sales and marketing.