Blog Roundup: Perfecting The Customer Experience
Submitted by Rick Saia on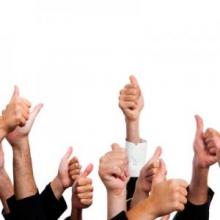 As businesses plunge into digital transformation projects, many are taking the opportunity to improve the customer experience and get as accurate a read as possible on what they're buying and how they perceive the businesses' brands.
In this roundup, here are three posts from solution providers that help businesses design the best possible customer experience, and obtain as much detail as possible on what customers are saying.
DXC TECHNOLOGY: How do you design a service?
Annu Singh outlines five principles behind "service design thinking," from focusing on the user to the impact on the entire IT environment. The practice, she writes, allows designers to approach innovation from a human perspective rather than from a purely technological point of view.
CAPGEMINI: How utilities can get closer to customers
Natalie Griffiths, a former energy industry employee, outlines three ways utilities can improve the customer experience. The post offers lessons for a broader range of industries.
INSIGHT ENTERPRISES: Finding the voice of the customer in the digital economy
Customers use online platforms and social media to offer their feedback, but does that feedback translate into action? In this post, Claudia Hrynyshyn addresses the potential of data analytics to interpret customer sentiment and identify new feedback patterns.