Are You Using An Effective Elevator Pitch?
Submitted by Heather Clancy on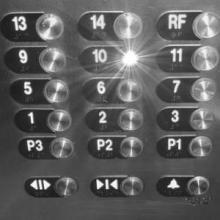 If you asked two sales people — or any other employee for that matter — to describe the company's main business objective, limiting them to the same 30 seconds or so, how similar would their answers sound?
Making sure the entire team represents the company and its solutions using the same language is more important than ever in our age of perpetual distractions. For leading solution providers, attention to messages that can be used for branding in the moment is a fluid, ongoing process: many, like GreenPages Technology Solutions a $130 million integrator in Kittery, Maine, address it formally with top-level management at least once per year.
"My belief from the marketing side is that you always want to be branding yourself for tomorrow and writing your web pages for today," said Glen Jodoin, vice president of marketing and operations for GreenPages.
The most effective branding statements – call them elevator pitches if you will, although who really appreciates being pitched? – are ones that offer employees an opportunity to capture someone's attention and then represent your company's services in their own words, said Corinne Sklar, chief marketing officer for Bluewolf, a leading Salesforce integration partner in New York. "The need to articulate what you are very quickly will never go away," she said.
How do leading technology services companies and IT solution providers approach this challenge? Here are three strategies to consider.
1. Align around inflection points
When was the last time your company updated the 100-word-or-so boilerplate paragraph on the "about" page of its Web site or that's used at the bottom of press releases and other marketing copy?
GreenPages dedicates a copywriter to ensuring that this message is updated when relevant, like when the company hits a key business milestone or wins an award. Sometimes, however, the changes are tied to industry inflection points.
For example, the company's marketing team made the decision to start calling the solution provider's annual partner and customer summit "CloudScape" more than three years ago, at a time when many businesses weren't quite convinced that cloud computing was more than a passing fad. Within a year, however, that decision proved prescient, Jodoin said.
For practical purposes, GreenPages anticipates that the shelf life of taglines and messaging that it uses on its Web site and for the introductory slides in its sales presentations will range from 18 to 24 months, Jodoin said.