7 Things To Know About Intellectual Property
Submitted by Heather Clancy on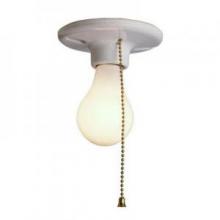 Earlier this month, there was another twist in a four-year-old intellectual property (IP) dispute between Oracle and Google, when a federal judge ruled that certain elements of Java are entitled to copyright protection.
At issue is whether Google's Android mobile operating system infringes on Java. Obviously, the case is far from over.
Whether or not you agree with protecting software development and other ideas through patents, the situation is another reminder of how vulnerable IT services companies could be. In a recent Entrepreneur article – "7 Persistent Myths About Intellectual Property,"  IP lawyer David Oberdick does a great job of highlighting some misconceptions that could come back to haunt your company (There are plenty of related links with the original article).
Here's a summary of seven things you might not know:
You can't assume your company owns all the IP created by an employee or contractor.
Patents have jurisdictions: your U.S. one won't necessarily apply elsewhere.
Don't trust every organization that offers to protect your IP.
Just because an image or other creative work doesn't have a copyright mark, doesn't mean it's not protected.
Trade secret policies can be tough to enforce in court and may fall short of what your company needs.
You can be fined if you use patent markings too much or lose control of your trademark for using it too little.
You don't have time to wait.
Oberdick points out that last item is particularly relevant in the United States, which last year moved to a "first to file" system rather than its previous "first to invent" model. That means that even if you had the idea first, someone who is better organized than you might get credit. "Intellectual property matters leave little room for error, and a smart strategy concerning this should be a top priority for every entrepreneur," Oberdick concludes.