6 Ways Your Business Can Become A 'RoboPartner'
Submitted by Gina Narcisi on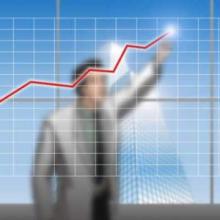 When bestselling author Chuck Mache attended his first Intelisys event in 2006, his message was so candid and blunt that he didn't expect to be asked back.
 
Mache, who runs his own sales and leadership consultancy in Santa Rosa, Calif., is known for his candor, especially through his work with the agent community. Many higher-ups and founders of solution provider businesses are "salespeople gone awry," according to Mache, because the mindset of "selling stuff" is all they know. That can lead them to neglect or simply overlook other important tasks associated with running a business. Mache has worked with a number of solution providers to help streamline their operations and encouraging them not to look past, through or around the obvious, and to be truthful about their intentions.  
 
So, in his return to an Intelisys show, the company's recent Channel Connect event in Napa, Calif., Mache presented his definition of a "RoboPartner," outlining six no-nonsense characteristics that separate great solution providers from the weak. With each characteristic, he asked solution providers that went through his RoboPartner training to stand up and share their journeys toward building a better business.
Here are the six characteristics from Mache's presentation.
1. Make A Plan, Look Beyond Numbers …
Human beings don't do what they don't like to do. This also goes for partners that are focused only on hitting their numbers. However, you can't run a business by only being sales-minded for very long, Mache said.
 
"We're salespeople, but we need a plan. If you have a plan and know how much business you're going after that's consulting, TEM [telecom expense management], and monthly recurring, then you have a compass. If you don't, then you're just out there selling," he said.
 
2. … And Be Disciplined In Staying With That Plan
 
According to Mache, strategic and tactical discipline can't live without the other. He instructed partners to create a strategic plan with three or four tactics behind it based on the direction the business should be going. And stick to those tactics.
"We are famous for being able to practice avoidance. I'm encouraging you (to) lean into challenges so when you look back on your year, you can say you really did it," Mache said.
 
He also told partners to commit to what they think they can do, without the "self-talk BS we all have," Mache said. "Get to the point and make your move."