N.Y. Firm Named 1st Intelisys Platinum Plus Partner
Submitted by Gina Narcisi on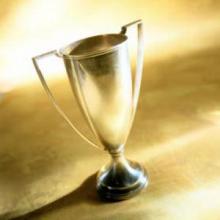 "Direct sales [employees] from the carrier would ask, 'Why would you go through a party when you can get a better deal through me?' But I guess it didn't work out that well because the number of agents has exploded," Bova said.
 
That's because working with Intelisys allows solution providers like Subsidium to focus on their core businesses. The strength of a master agent lies in foraging relationships with those vendors and establishing contracts, including their collective relationships with multiple subagents and VARs. Master agents also have more leverage with carriers and service providers to nail down contract terms and conditions that are beneficial to agents, Degenhart said.
"Over the years, as [Intelisys] has grown, they've passed down learned experiences to us, which have been helpful as we've gone through growing pains as well," he said.  
 
Ultimately, the end result of any contact is a new relationship between a carrier and an end customer. Commissions are paid to Intelisys on a recurring basis. It then pays Subsidium through to the end of the contrast, Degenhart said.
"Intelisys has done an exceptional job of making sure our commissions are collected, and accurately reviewed and scrubbed," he said.
Subsidium isn't stopping at $1.5 million a month. The provider plans to continue to build recurring revenue by scaling up its proficiency within the data center space.
"For the customers we've traditionally served, it's been around their communications, call centers or their data networks," Degenhart said. "Now we have the capability to sell everything in the data center in a service provider model, so [we are] dialing up those skill sets to make sure we are serving our customers best."
Pages