Poll: Will You Add Staff?
Submitted by Rick Saia on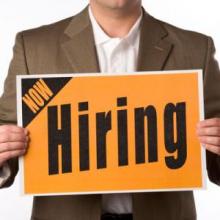 Spending on information technology is rising, according to Gartner, with digital transformation projects helping fuel a projected 2.4-percent jump, to about $3.5 trillion in spending globally.
The largest percentage increases cited by the research firm? Enterprise software, projected to jump 7.6 percent; devices, 3.8 percent; and IT services, 3.1 percent.
The bottom line with the increased spending in software and services is the need for business to meet the demands of the digital age and get things done faster, according to Carl Gersh, director of sales and marketing at Forthright Technology Partners, a solution provider based in Miramar, Fla.
That leads us to ask this question in our latest ITBestOfBreed poll below. Please take a moment and tell us of your hiring plans for the next 12 months.
(In our last poll, we asked which of several vertical industries do solution providers see the best opportunity to do more business. The answers? Healthcare, 55 percent; Government, 18 percent; Financial Services, Retail and Other, 9 percent each.)
Hiring Plans
With IT spending projected to rise, will you be hiring over the next year to help meet growing demand?